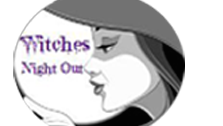 If you're looking for two nights of Halloween fun, consider attending the Witches Night Out!
October 22, 2015  4 pm to 9:30 pm
Jacob Henry Mansion & Estate
Joliet, Illinois
Witches Night Out is a costume fundraiser for women who want to make a difference in another woman's life.  Proceeds go to Will County United Way Agencies serving women & children.  The committee selects the recipient agencies.  Witches Night Out distributed $28,000 in  2014 to the following recipients:  Lamb's Fold Women's Shelter, Stepping Stones Treatment and Recovery Center, Guardian Angel Community Services, Spanish Community Center Day Care, and United Way of Will County.
For more information, please visit www.witchesnightout.com
 Witches Night Out is a separate event hosted in partnership with the Joliet Witches Ball / Joliet Junior Women's Club